Je sais que mon blog est suppose etre un blog BD mais l'une des raisons pour laquelle je ne l'ai pas mis autant a jour est que j'ai un nouveau passe temps : la photographie !
I know this is supposed to be a webcomic blog but one of the reasons why I have not been uploading is that I have a new hobby : photography!
Et pour me motiver , je me suis cree un compte sur le site de stock photos
Shutterstock,
pour y ajouter mes photos plutot moches. Et j'ai du mal a le croire moi-meme mais j'ai reussi a avoir de plus en plus de telechargements!
And to motivate me, I created myself an account on the stock photography website Shutterstock, to upload my very ugly pictures. To my own disbelief I managed to get more and more downloads !
Voici donc un lien vers le site de Shutterstock ou vous pouvez gagner de l'argent en vendant vos photos!
So here is a link to Shutterstock a website where you can make money selling your own pictures!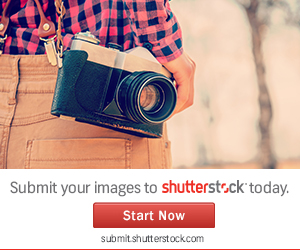 Si je peux avoir des telechargements malgre mon manque de temps, d'energie, et de talent alors je pense que tout le monde devrait essayer.
If I can get downloads despite the fact that I lack the time, energy , and the skill to take nice photographs I feel that everyone should try it out.
Il n'y a ni deadline ou date de peremption c'est le passe temps ideal et un bon moyen de se faire de l'argent en plus quand on est maman au foyer (ou n'importe qui pour etre honnete)
There is no deadline or expiration date it is the perfect hobby and way to get extra income for a housewife (or anyone to be honest).
Je vend des photos trop sombres ou trop lumineuses, que j'ai pris l'annee derniere, le temps qu'on y passe rapporte par la suite un revenu passif ce qui n'est pas negligeable quand on manque de temps (et d'argent lol).
I am actually selling pics that are too dark or too bright, that I took last year, the work you put in will bring you passive income later which is pretty cool when you lack time (and money lol)
Le lien est affilie je crois donc si vous vendez plein de photos vous ferez de moi une femme riche (non je plaisante) . Mais si vous pensiez que j'avais disparu car j'avais enfin gagne au loto ... Vous aviez tort! (T o T)
The link is affiliated so if you sell a lot of pictures you will make be a very wealthy woman (just kidding). But if you thought I had disappeared because I had finally won the lottery...You were wrong ! (T o T )